Prevent Another Disaster in LaPlaine
Creation of an Ecovillage in La Plaine-du-Cul-de-Sac
We would like to share with you our plan to design, create and manage sustainable agroecosystems in LaPlaine-du-Cul-de-Sac, Haiti. Our plan is to create a viable eco-village to feed our families, then to sell our organic products, decreasing rampant unemployment rates, educate our children, empower our adults and promote green energy production with water purification and preservation.
Join me here to create this model ecovillage and to create your own project. We thank you for each and every donation to support our projects which will benefit so many people in LaPlaine and in other parts of Haiti and the world.
Economic disaster is preventable. Help us feed our families, save our lands, rebuild Haiti with clean and green energy, building, economy, jobs, organic farming and communities.
From the CIA's 'The World Factbook': "Haiti's economy suffered a severe setback in January 2010 when a 7.0 magnitude earthquake destroyed much of its capital city, Port-au-Prince, and neighboring areas. Currently the poorest country in the Western Hemisphere, with 80% of the population living under the poverty line and 54% in abject poverty, the earthquake further inflicted $7.8 billion in damage and caused the country's GDP to contract.
In 2011, GDP growth rose to 5.5% as the Haitian economy began recovering from the earthquake. However, growth slowed in 2015 to 2% as political uncertainty, drought conditions, and the depreciation of the national currency took a toll on investment and economic growth.
Two-fifths of all Haitians depend on the agricultural sector, mainly small-scale subsistence farming, and remain vulnerable to damage from frequent natural disasters, exacerbated by the country's widespread deforestation. Poverty, corruption, vulnerability to natural disasters, and low levels of education for much of the population are among Haiti's most serious impediments to economic growth."
We are dedicated in the promotion and conservation of genetic diversity of crops and animals, thereby contributing toward the transition to sustainable agriculture and food systems. Our vision is to innovate and create sustainable solutions to Haiti's challenges.
We plan to foster skills in organic farming/permaculture, provision of clean water, recycling, green and clean, energy, building and jobs to support and revive the economy of LaPlaine. We are seeking for you to partner with us to create a model ecovillage.  
Join us! Become our partner with your own dream project wherever you call Home!
Any direct financial contribution, even the smallest is appreciated, if you do not wish to start your own dream project.
Help us Prevent Disasters & Fund This Sustainability Project in Haiti.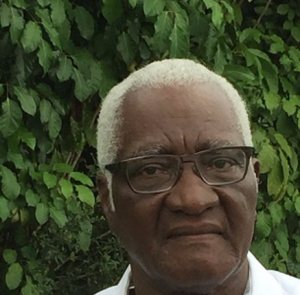 We invite you to join our team, supporting this project and creating your own personal, professional or service project and inviting your friends, family members and colleagues to join us with their own project.
Please read our Disclaimer.