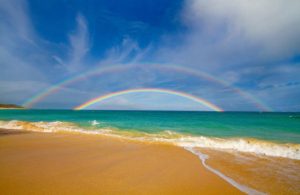 Aloha! I would like to share my dream early this morning. I was awakening and feeling that someone was placing a cord around my neck, like I was about to be strangled. I calmly asked: "What are you doing and why" I thought that I woke up and was evaluating the dream thinking I should write the dream down in the i-phone.
One insight was that I was grateful that I did not feel the usual paralyzing fear of death and dying in my and most of humanity's experience. As the thoughts came and went, I meant to reach for the phone. Instead I felt asleep again so this was a false awakening process as per my lucid dreaming teacher: Charley Morley  and then this new vivid dream :

I was a participant of the Art of Silence Course of the Art of Living Foundation, with Janael (one of my best trainers as an AOLF teacher) next to me and leading the class (at the same time) with Philip, another Silence Class teachers. I was answering a question:
" There are times when one is searching for clarity and not able to be with the Teacher, or Guruji, or a Saint or go to a workshop. One has to reach deep within, to the inner Teacher for inspiration for clarity or for intuitive guidance".
Musing 2 myself in the dream: 'Bhakti! One still misses, the sweet love, the devotion, the closeness or nearness of the living-guru'. This time I really woke up and entered the dream on the phone.
This longing and thirst for the living-guru could be divinely quenched with atonement or the Presence of the Infinite & Eternal Creator Who is no other that the Higher Self.
However, from my recent reading of the Law of One, the Higher-Self is in the Sixth Realms and the Source Creator is far beyond the Sixth, through and beyond all densities!
Love & Light
Charley Morley's "Dreams of Awakenings. Lucid Dreaming & Mindfulness of Dreams and Sleep"